Name: Dr Anita Richardson
Job Title: Scientist level 4
Year joined : 2014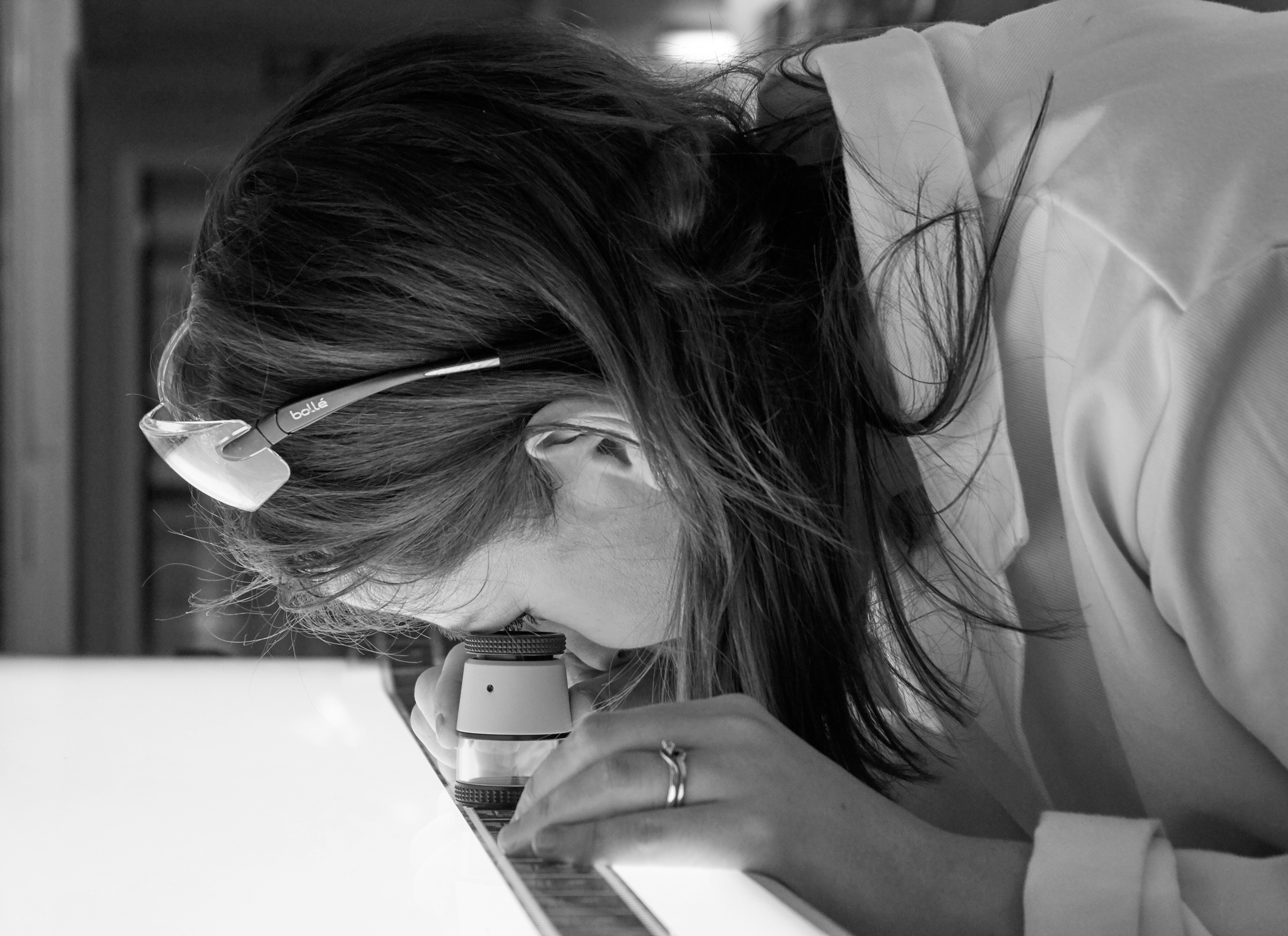 Why did you decide to join us? 
At the time, I was near completion of my Ph.D and was looking for jobs. I was particularly attracted to the scientist post advertised due to interests in silver chemistry, coating and formulation science due to past skills and experience gained from academia and different industries. I felt like the post would be a perfect fit and would enhance and expand my existing skill set and chemistry knowledge. In particular, I have interests in photography and was drawn to darkroom lab work as it is a very niche area of chemistry that is not taught at University.
What does your typical day involve?
My role is mainly office based and involves researching new raw materials, looking up chemistries, processing and interpreting data., I schedule lab work for lab technicians, attend meetings to discuss results for current project work and attend coating trials over in our production coating facility. I do dabble in the lab from time to time which involves making up formulations, carrying out analytical work or developing films and photographic paper in the dark room as part of the product development process.
What do you enjoy most about your job?
I enjoy working on a variation of project work involving photography and through this, always learning something new. I also enjoy being able to solve problems and complete project work right through to developing or reformulating a product released in the marketplace.
What's the best thing about working here?
I'd say the people working here are the friendliest that I've come across compared to other places I worked previously. There is also a good work/life balance due to the flexi time system in place.